Mad Mike |
6375
Gwendolyn's Minion
So I got the idea to make a takedown bow using skiis from this guy:
I have wanted to make a bow ever since I tried out archery with my class about a year ago, and I decided that this was the easiest way to do it. And it is pretty easy, if you have the right machinery. If you have a band saw you can make the middle part in a few hours, but for me it took around 3 days!
I had to saw it into shape with a normal hacksaw, piece for piece and then use a rasp to trim it down more accurately. I know that sounds like a pain in the ass, and it is. The amount of saw dust that you get is quite crazy, in the end I decided to tie a t-shirt around my mouth and nose because that much exposure to saw dust would have been pretty unhealthy.
Once I was finally finished with sanding and shaping the riser (middle part), I moved on to the skiis (which I was lucky enough to find at the recycling center, and even though it is ilegal to take things from there in Sweden a guy working there was nice enough to take them out of the container for me)
I cut the skiis into lenght and made rasped the part were the strings will attach.
The next step is were everything went to sh*t... All that was left to do at this point was to drill the holes for were the skiis and the riser will attach. Now if I would have had a damn stationary drill, I would have been finished by now, but I had to use a hand drill with wires.
Now, the power sockets in my workplace aren't working, so I had to do this at home without any means of sucuring the skii to anything. Instead I asked my sister to hold it steady while i used the drill, and that she should tell me if it's not going straight. And of course she was way off, and the hole went almost diagonally. I should have just done it myself and used my gut feeling...
The hole ended up looking like this, which is unusable:
Now I'm going to have to drill another hole higher up, but I don't have enough space to use two screws to attach the skii anymore, so I have to go buy bigger screws and only use one.. I just hope that the messed up hole wont comprimise the integrity of the bow.
Anyway, here's how it looks so far:
(The skiis are not attached on these pictures and neither is the string, I just lined everything up to show what it will look like once finished)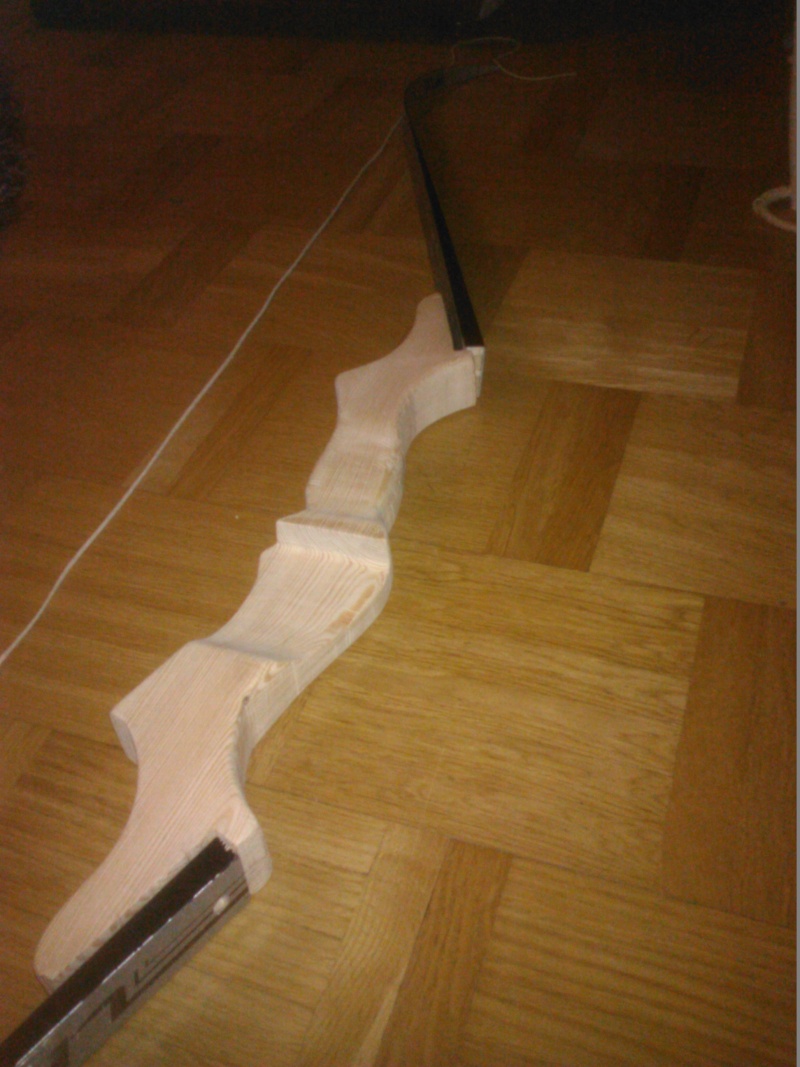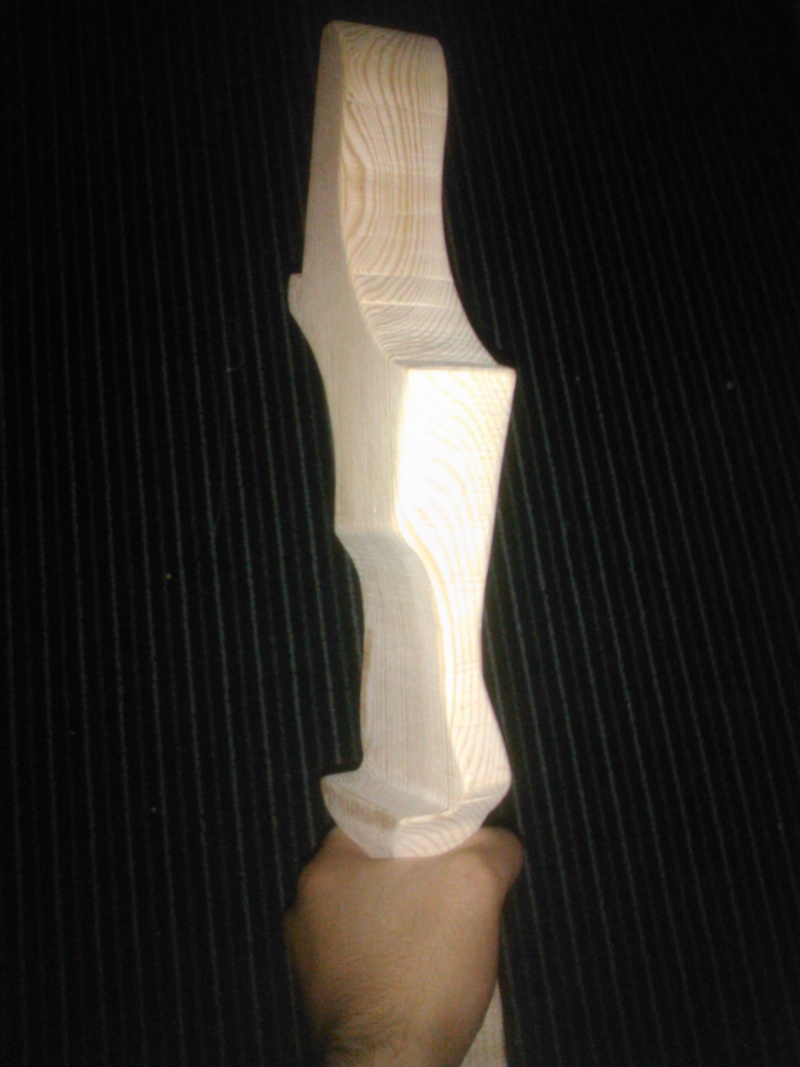 Thanks for reading! Once I'm finished I will probably upload a video of me shooting it, so stay tunned!


Last edited by Mad Mike on Sun Oct 19, 2014 3:21 pm; edited 2 times in total

on Tue Aug 19, 2014 6:31 pm